Welcome to the Minehead & District Choral Society!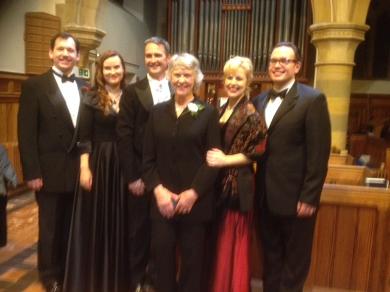 Introduction
We are a large, friendly choir based in Minehead, West Somerset.
We enjoy singing a wide range of choral music, from great classics such as "Messiah" to modern works including the incredible "Armed Man" by Karl Jenkins. We have a lot of fun in our rehearsals and performances and are always happy to welcome new members - no audition needed!
Our concert season includes an Autumn / Christmas concert and a Spring / Easter concert, each preceeded by approximately 10 weekly rehearsals.
Email enquiries to our Secretary, Penny Brown:
pennyintheabbey@talk21.com
Approach
Our aim is to have fun making quality music together and as such, we welcome all members, whether or not they can read music.
All we ask for is a good voice, enthusiasm and a sense of humour!